How can I get my clients' gel-polish manis to last longer?
"I get at least four or five emails a week about the longevity of gel-polish manis and 98% of the time it's due to incorrect nail preperation. Nail prep is sadly often rushed and the importance of it forgotten. It's not until nail techs are having issues with the gel-polish peeling and chipping that they realise they are missing out the most important part to any service," says Tina Bell, head of education at Pure Nails and owner of Totally Polished Nails & Beauty.
"Taking at least 10 minutes to do preparation will ensure any treatment you apply to the natural nail will adhere correctly. Taking time to apply the gel is equally important. Smooth, thin coats are better than quick, thick ones. If you're rushing, you risk the chance of over-applying, which can create issues with under gel or rippling in the lamp.
"No one wants to have to redo it, so take your time capping each layer and cleaning up any gel that may have touched the cuticle or skin before setting. This will help the gel to stay put and not lift from the plate.
"Finish the nail with a good shiny topcoat. And lastly, wait for the gel to cool before adding nail oil. Applying the oil too soon when the gel is warm can sometimes diminish the shine from the finished nail."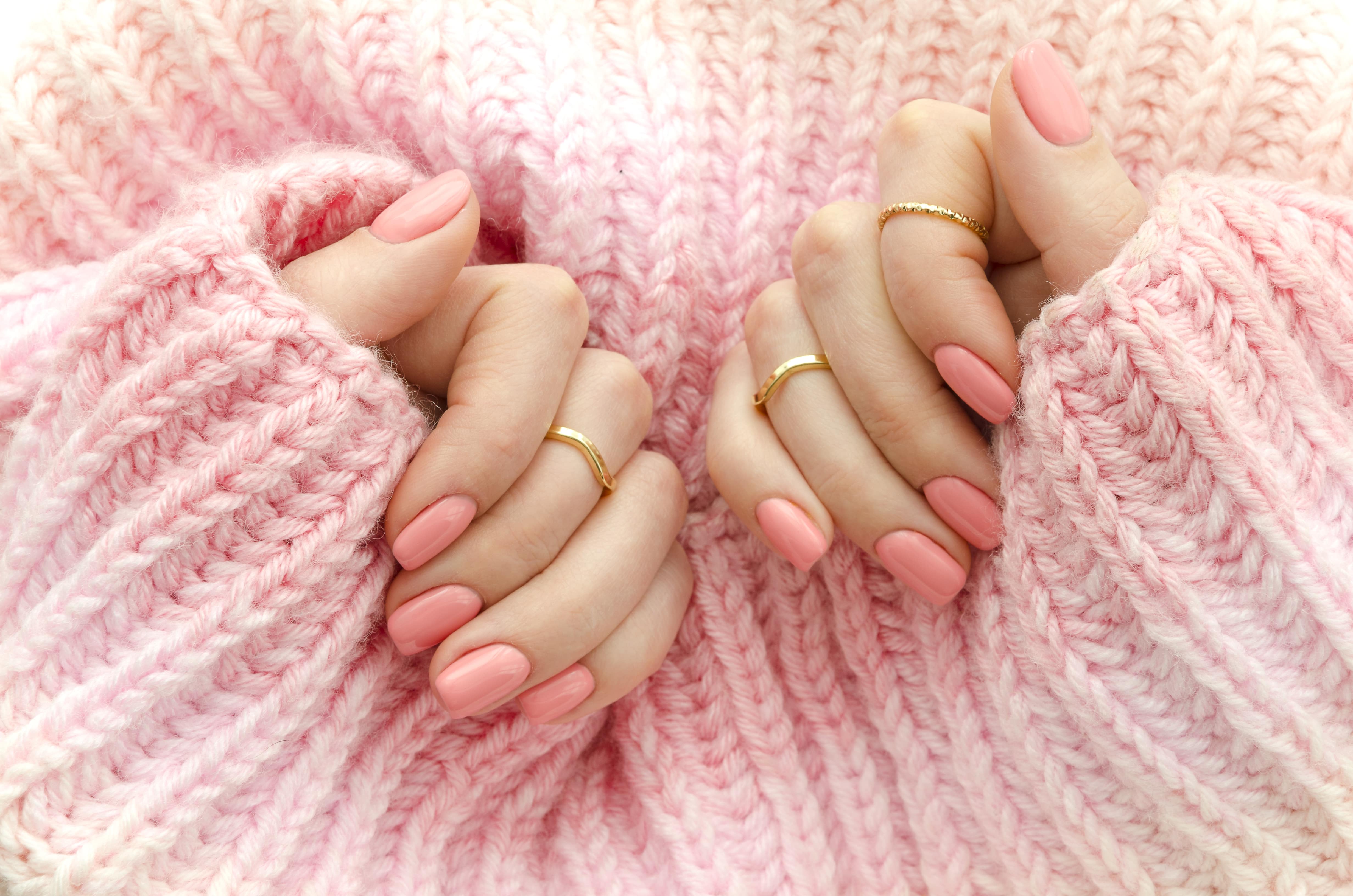 How much time should you spend on prep prior to a gel manicure?
"Your prep should be done in no more than 15-to-20 minutes. In my salon, a typical gel-polish manicure takes 40 minutes," says Tinu Bello, owner of Colour Riot Nails in London. "We normally split that in two – using 20 minutes to file, buff, prep, and the other 20 minutes to paint."
How can I speed up my UV gel application technique?
"Great application is all about preparation. It's vital not to rush this part of the process or take shortcuts, as correct prep work is the foundation for any successful nail enhancement. However, there are some tips and tricks that may help you improve your speed," explains Anna Germaine, director of professional nail care company The Edge Nails & Beauty.
"Electric files will cut filing and buffing time in half, but it is vital you are professionally trained and confident enough to use them as they can be extremely damaging if used incorrectly. Check that your brand of UV gel is self-levelling and then apply the gel in thin layers, especially at the cuticle area, as this will save you time later when you shape and buff.
She adds: "Try flash-curing the first layer of gel for 10 seconds, as this will be just long enough to ensure it won't budge, allowing you to move on to the next step in the application. For the second layer though, make sure you cure for the recommended time."
How can I apply gel-polish close to the cuticle?
"The more time you can spend preparing, the better your gel-polish manicure will be. Cuticles are key so make sure you always push back and remove your client's excess cuticle," says Claire Aggarwal, founder of Perfect 10 mobile beauty and head of business development at Re:new Beauty, which distributes Bio Sculpture.
"Take your time. Currently, everyone is obsessed with five-finger curing. If you are painting properly it takes around 30-40 seconds to paint two nails. So, once you have painted one coat of gel onto two nails, ask your client to pop their hands under the lamp.
"This prevents shrinkage and ensures the product stays as close to the cuticle line as possible. It won't slow your application down. And remember, picking the right brush to paint your gel manicure is as important as picking the right gel."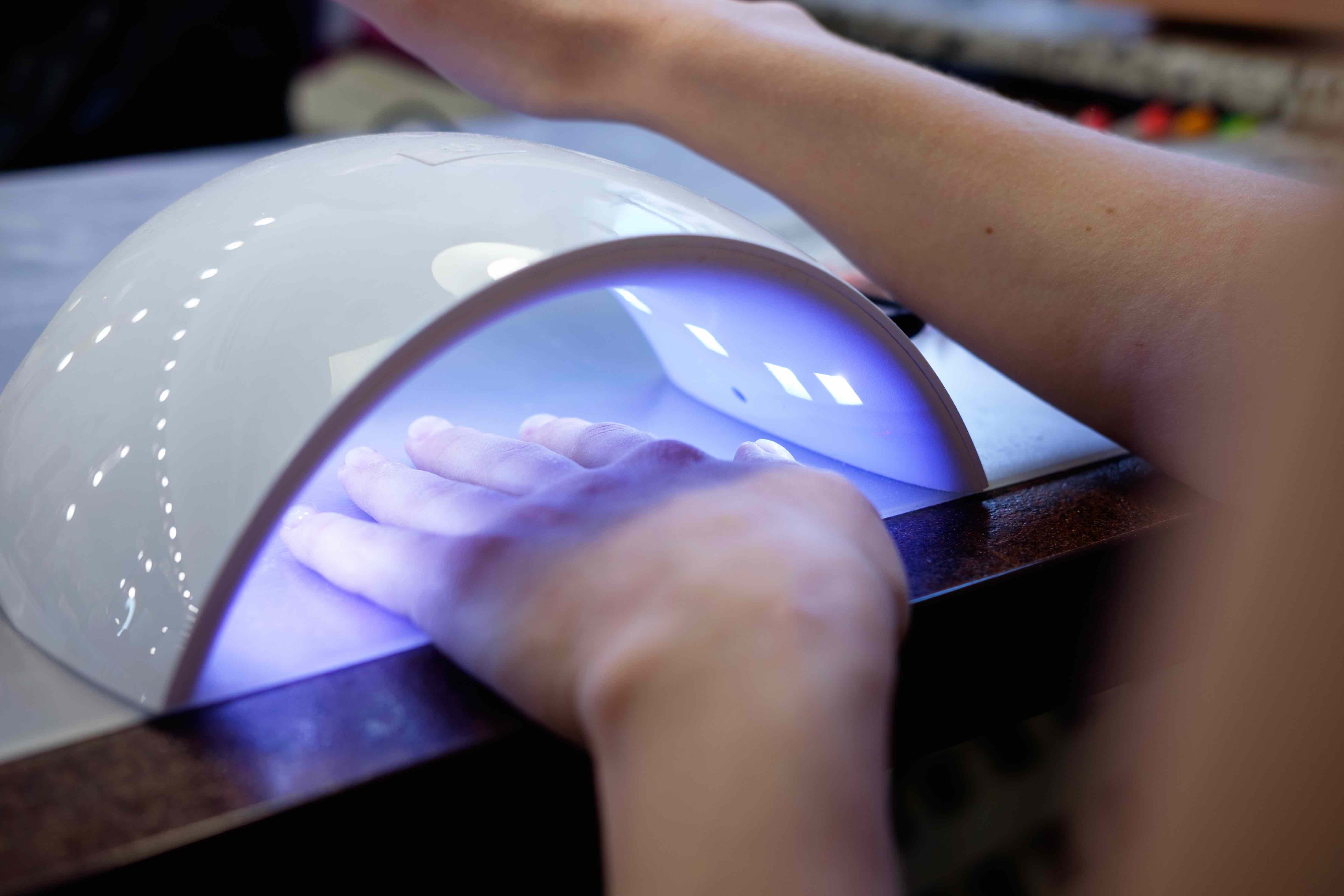 How can I prevent gel-polish from chipping or peeling?
"Think about where UV polish chips, peels and lifts. It's at the sidewalls and free edge, yet techs always focus their prep on the cuticle area. Make sure you pull back the skin at the sidewalls and really get your pusher into those grooves – you'll be amazed at what you can remove," advises Tara Oldham, UK brand co-ordinator for German nail brand Alessandro.
"Always keep your buffers in good condition and when they lose their grit throw them out; they don't work. Use them to gently buff the nail plate focusing on the side walls and free edge. Don't touch the nail with your own fingers while prepping. Most techs aren't even aware they do this. Have a brush, wipe or nail duster handy to remove debris."
She adds: "Apply the polish in thin coats. Thick polish will lift and chip quickly. Cap the free edges so that when you look down the barrel of the nail you can't see white free edge. Then pull the brush back over the nail as capping can leave a build-up of gel at the free edge, which, again, can cause chipping."
What are the key things to remember to stop shrinkage and chipping?
"Shrinkage happens when there is something on the nail bed that shouldn't be there. The things that cause gel-polish to shrink is putting oil onto nails before a manicure or telling your client to wash their hands prior to the treatment," explains Bello.
"Gel-polish must be applied on a clean, dry base, and it has to be the right pH balance as well. Using products like a scrub, acetone or a pH bonder will make the nail plate the correct pH balance, and this means you shouldn't have any shrinkage."
How can I encourage clients to "detox" their nails between gel-polish applications?
"Many clients probably won't have thought about giving their nails a detox, so it's down to you to educate them about how this could benefit them. The best way to do this is to incorporate nail care as a key part of your treatment menu, which will also help boost your bottom line," says Sharon Sandhu, category manager for nails at Salon Services, a UK supplier of professional hair and beauty products.
"For customers who regularly wear gel and other long-wear products, highlight to them that it can be good every once in a while to go back to natural. Talk them through the benefits of doing this – it strengthens the nails, prevents breakages and restores natural nail health. Make sure you also have the right detoxing products in the salon, especially as this will allow you to upsell these services."
How can I create gel-polish nail art?
"Creating nail art with gel-polish doesn't have to be complicated; simplicity is often the key for amazing results. When starting out, it's important to get yourself equipped correctly. Invest in a couple of good brushes, such as a long striper and fine detail, and then learn how to use them well," explains Julie-Anne Larivière, nail design expert for Salon System, which distributes Gellux.
"When it comes to learning different designs, choose one pattern to master and then take your time practising it. One of the most common issues you'll face is that gel-polish tends to spread when applied over a tacky residue. Always wipe residue off before doing any artwork because it avoids the polish looking like a splodge."
She adds: "You should also give the final design an extra cure to make sure it has dried well before you apply the top coat, which I gently dab on with a top coat brush to avoid colour dragging and a messy finish."
How much should I charge for my gel-polish nail art?
"I always go by the £1 per minute rule. This may differ depending on where you live, your salon price point and the competition nearby, but do charge what you're worth," advises Bello.
"The only way you can get the price right is to know how long it will take you to do the nail art. You don't want to tell a client that you can do marble nail art in 20 minutes, and charge them £20 for that, when in reality it will take you 50 minutes. Price your nail art accordingly."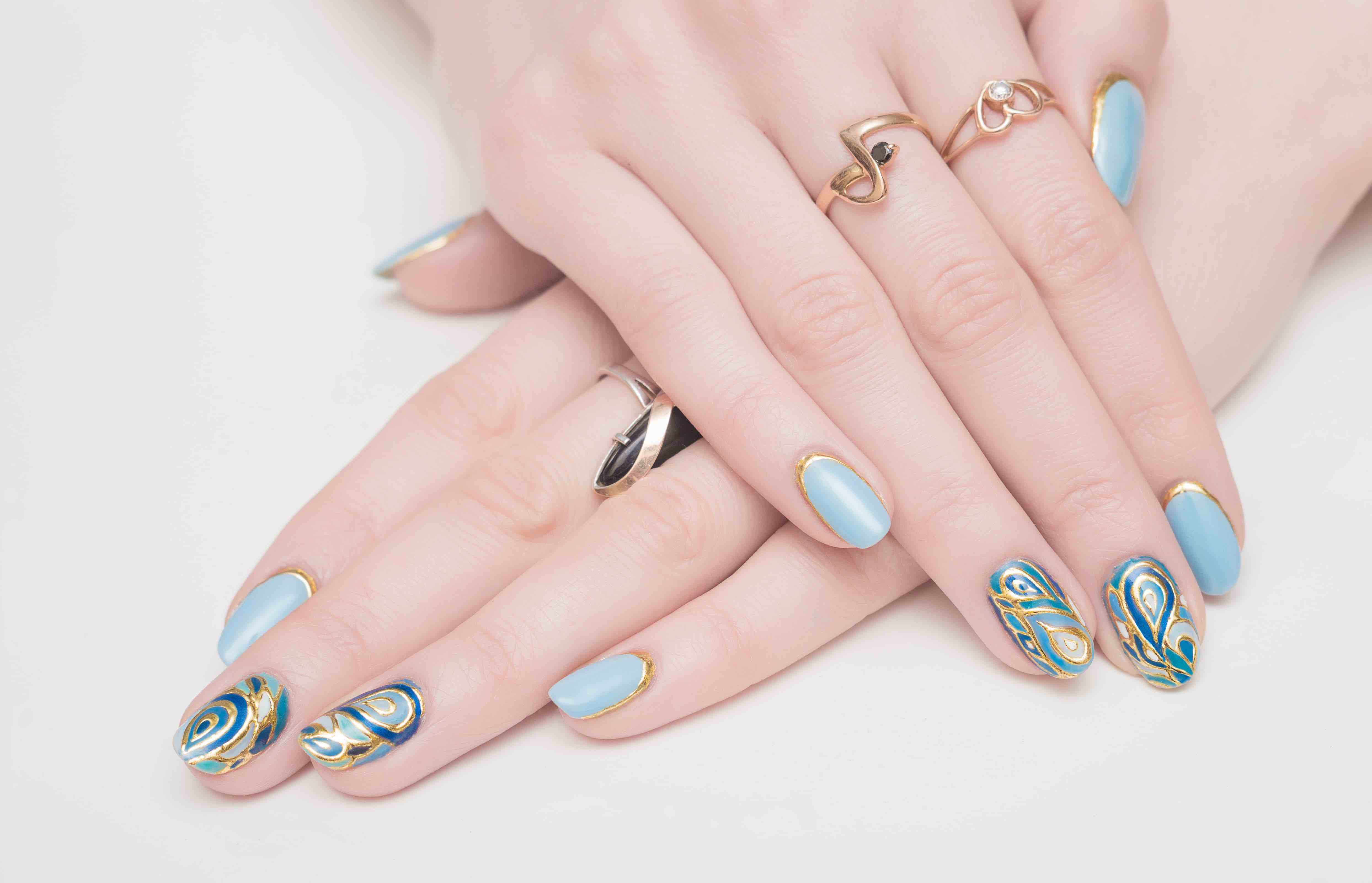 How can I warn clients about the dangers of DIY gel-polish kits?
"Instructions are poor in these DIY gel-polish kits, with little precautions included on the packaging and no warnings about avoiding skin contact. The lamps are often poor quality and will be unlikely to give a correct cure; just because the product appears cured, it is not necessarily thoroughly cured. DIY kits also don't often have MSDS (material safety data sheets)," says Katie Barnes, owner of Katie Barnes Training Academy in Warwickshire and PB's Nail Professional of the Year 2018.
"When the user doesn't understand the chemistry or the anatomy of the natural nail how can they prep or remove without damage? Without this understanding, the user may also offer to carry out a treatment on their friends or family with good intentions, but if something goes wrong, they may find themselves with a claim against them and no insurance to cover themselves in case of such an event, as a professional should – and more than likely would – have.
"Many home users and even some so-called professionals are turning to third-party online retailers to purchase what they assume is a genuine but cheaper product. Professional, reputable brands will not list their products on third-party sites and therefore there is no guarantee of what is being purchased."